Helen Mirren Lists Lush Enclave in L.A. for $17M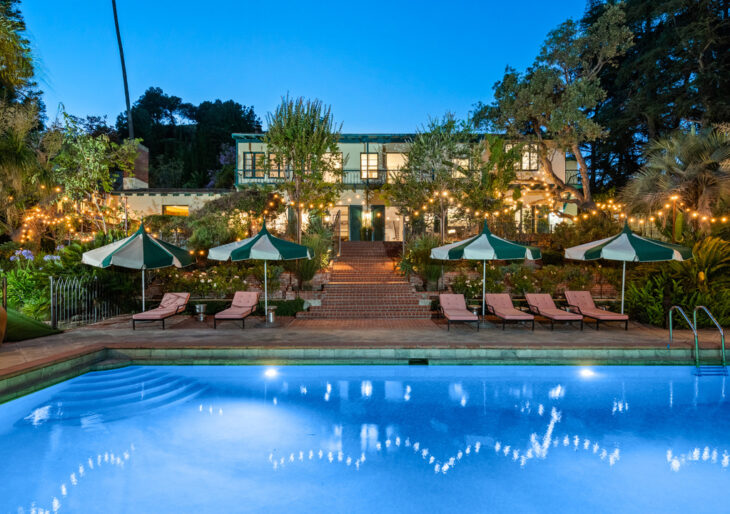 Nestled in the lee of a humpback hill above Hollywood Boulevard is the estate of Helen Mirren and film director Taylor Hackford. One of the more remarkable residential properties in the area, the compound ambles across a leisurely 6.58 acres and into Runyan Canyon Park, with atmospheric palm-dotted grounds and a two-landing staircase descending to a large swimming pool among the highlights of the exterior. The pair listed the property in 2021 with an asking price of $18.5 million, but a recent relist drops the ask to $16.995 million.
At some point, a neighboring house was added to the estate, bringing an additional three bedrooms to the property's total; the current listing has the accommodations at the address at eight bedrooms and nine baths across 10,199 sq. ft. The main house is a gem, a 1911 Monterey Colonial Revival that Mirren and Hackford have decorated — or had decorated — to great effect; the exterior walls are in a warm beige similar to ecru, while the eaves, shutters, and flying portico are aquamarine or a similar blue. The front door is painted a deep red which looks a lot like carmine.