Taylor Hackford, Helen Mirren Seek Buyer (or Renter) for Showbiz Pedigreed Compound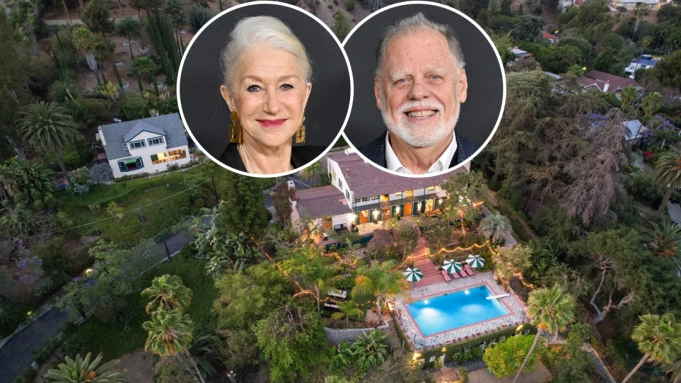 Not for the first time, low-key Hollywood power couple Taylor Hackford and Dame Helen Mirren have hoisted their showbiz-pedigreed Hollywood Hills compound up for sale, this time with an asking price just below $17 million. And for those who don't wish to commit to the hassles and expense of ownership, the two-residence city-view estate is also available as a rental, for a minimum of two years, at just under $40,000 per month.
The couple, who each have an Oscar, he for the 1979 short film "Teenage Father" and she for the 2007 biopic "The Queen," tried to sell the hillside compound a couple years ago, with an asking price of $18.5 million, and they've occasionally made the property available as a rental as far back as 2007.